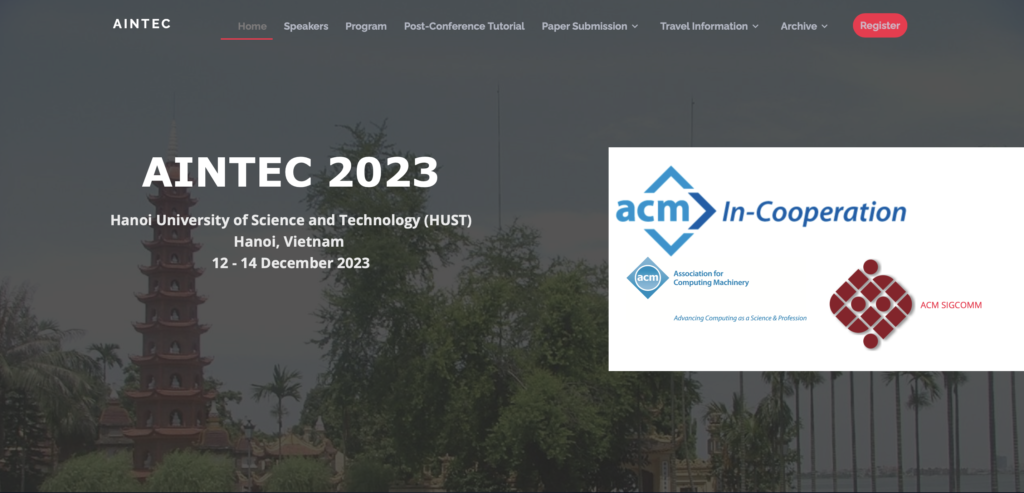 Join SLICES in Hanoi on December 13th 2023 at the 18th Asian Internet Engineering Conference (AINTEC), in co-operation with ACM SIGCOMM, a global platform bringing together experts from diverse backgrounds in industry and academia.
This edition of AINTEC promises an engaging single-track conference, featuring a dynamic technical program with insightful talks by leading experts, paper presentations, demos, and posters. Participants will have ample opportunities for meaningful interactions and discussions.
Topics of interest include but are not limited to:
Networking technologies for developing regions
Disaster networking experiences
IoT, sensor networking, and applications
Next-generation 5G mobile networks and applications
Cloud computing and services
Network security and privacy
SLICES-SC Coordinator, Prof Serge Fdida from Sorbonne University, will be in attendance, presenting groundbreaking insights on SLICES and its research, and this presents a valuable opportunity to extend the dissemination of our work beyond the European border, particularly in the dynamic Asian context.
For more information and submission guidelines, visit the AINTEC 2023 website.