University of Oulu – Finnish node head of the SLICES-RI
SLICES Finnish node: Interview with Prof. Ari Pouttu University of Oulu – Finnish node head of the SLICES-RI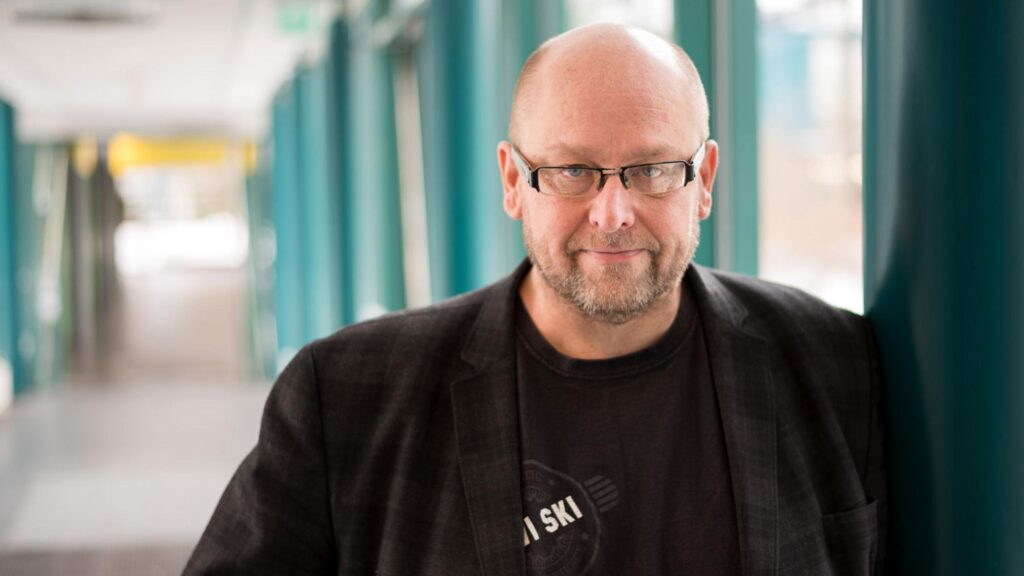 Prof. Ari Pouttu
University of Oulu
Finland
What is your role in SLICES?
My name is Ari Pouttu. I am a professor of dependable wireless communications at the University of Oulu, Finland. I am the principal investigator of our 5G test network (5GTN) experimental research facility.
SLICES-RI, on the other hand, is an endeavor adopted by European Strategy Forum on Research Infrastructures (ESFRI) roadmap. The Research infrastructures of currently 15 member states and 25 partners in ICT domain are being federated to a pan-European research platform. Personally, I'm the head of the Finnish Node as the principal investigator of 5G test network (5GTN) in our university and also the vice-director of the national 6G Flagship programme supporting also our activities in transforming our test facility eventually to 6G test network (6GTN).
Why are you personally involved in the SLICES initiative?
We started 5G research some 10 to 12 years ago and 6G research in 2018. Already during 5G research, we started to think that the networks are becoming increasingly complex and the modelling of real life networks in simulations and analysis becomes tricky. Having this information, we started to build our 5G test network called 5GTN in 2015. The building of this network was partially supported by our own funding, national projects, EU projects and specifically by our national ICT champion NOKIA. We have used the test network for multitude of application designs, network designs, testing tool experimentation, and waveform designs and specifically testing and showcasing new use cases for 5G technology in health, energy, self-driving, industry, drones, heavy machinery for example remote controlled excavators. The SLICES for us provides firstly hugely increased opportunities in sharing SLICES partners expertise and their infrastructures for research and means that not everything need to be acquired by yourself and collaborative research becomes a natural way of working. Secondly, the SLICES initiative offers a large ecosystem of stakeholders in different verticals. Already in 5G but specifically in 6G, the one network for all paradigm is not anymore the way to go but rather every verticals' needs should be addressed separately. Thirdly, there is always the question of money. Being accepted to be on the ESFRI roadmap, this gives us more clarity towards the future in funding the infrastructures that we need in ICT research in Finland, Europe and in collaborative actions with rest of the world. Why, well we still want to target global standards to assure interoperability of devices, networks and services everywhere.
What kind of new research are you envisaging with SLICES ?
The SLICES research infrastructure will be the key corner stone in developing European way for adopting ICT throughout the society in providing inclusive, trusted, privacy preserving and sustainable services. For the ICT researchers, it will provide state-of-the art tool for developing techniques, methodologies, algorithms in computing, communications, sensing and imaging. The high performance computing and edge-cloud continuum associated with modern dynamic small data and big data solutions will enhance the European position in computing related services. Furthermore, softwarisation of networks though network function virtualization, software defined networking, and federation technologies between networks will be crucial for further network deployments.
What are your future plans and what should we be looking forward to?
Now let's turn the flashlight to our part- the Finnish node – of the SLICES initiative. As the head of Finnish node in SLICES, we foresee that when we are developing 5G technologies further and more specifically developing 6G technologies, several aspects needs to be tackled. We foresee three development avenues in the wireless research infrastructures.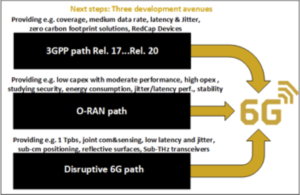 Figure 1. Three pronged approach to develop 6G technologies
Firstly, the evolutionary path or the first prong, where we will develop the environments according to the standard releases of 3GPP. This path will allow testing, development and innovations in near term. These could be 5G applications on vertical industries such as 1) health, for example, remote surgery, 2) energy, large scale integration of micro level production, 3) vehicular – remote control of any mobile platforms. Second domain is the softwarization of networks whether it is open RAN (O-RAN) or open source everything. This prong will allow studies of energy consumptions of general-purpose computer solutions and full softwarisation of protocols in mobile cellular systems, their stability, latency performance and jitter control to name a few. The most interesting, the third prong, from research perspective is the disruptive 6G path, these shall include the emergence of sensing and imaging into radio systems opening a plethora of new possibilities for all walks of life. The targets of Tera bits per second data rates and 100 micro second latencies will allow holographic communications, real-time metaverses of digital twins as we now call them, totally new industrial process control procedures, cable less data centres, in-chip radios to name a few. And it will boost the process introduced by our, University of Oulu, research, namely the local networks, private or public, which would be effectively designed to premises, may they be campuses, hospitals, sports stadiums, shopping malls, harbors and so on with dedicated services within the premises
Why is SLICES important for the research community and for Europe?
When thinking about the SLICES and its' role, we have painfully realized that the earlier doctrine of interdependence of nations and regions in global economy will protect us from disruptions of supply line operations, availability of technology and critical materials seems to be thing of the past as the world is restructuring itself to the new world order.
To facilitate the state-of-the-art experimental research, development and innovation platform, the adoption of SLICES into ESRFI roadmap will provide tools to develop core ICT technology, boost the development of ICT user devices in Europe, providing tool to catch up other parts of the world in high performance computing, machine learning and digital twin or cyber-physical systems recently dupped Metaverse.
But more importantly, SLICES will offer European way in designing networks, wireless or fixed, that will provide the inclusive, trusted, privacy preserving and sustainable services to the numerous verticals or other way phrased business domains to make the European societies the most competitive in the world. The penetration of ICT technologies to all areas of our societies needs to be treated as a critical infrastructure and thus offering resiliency to the European societies if designed and built correctly.